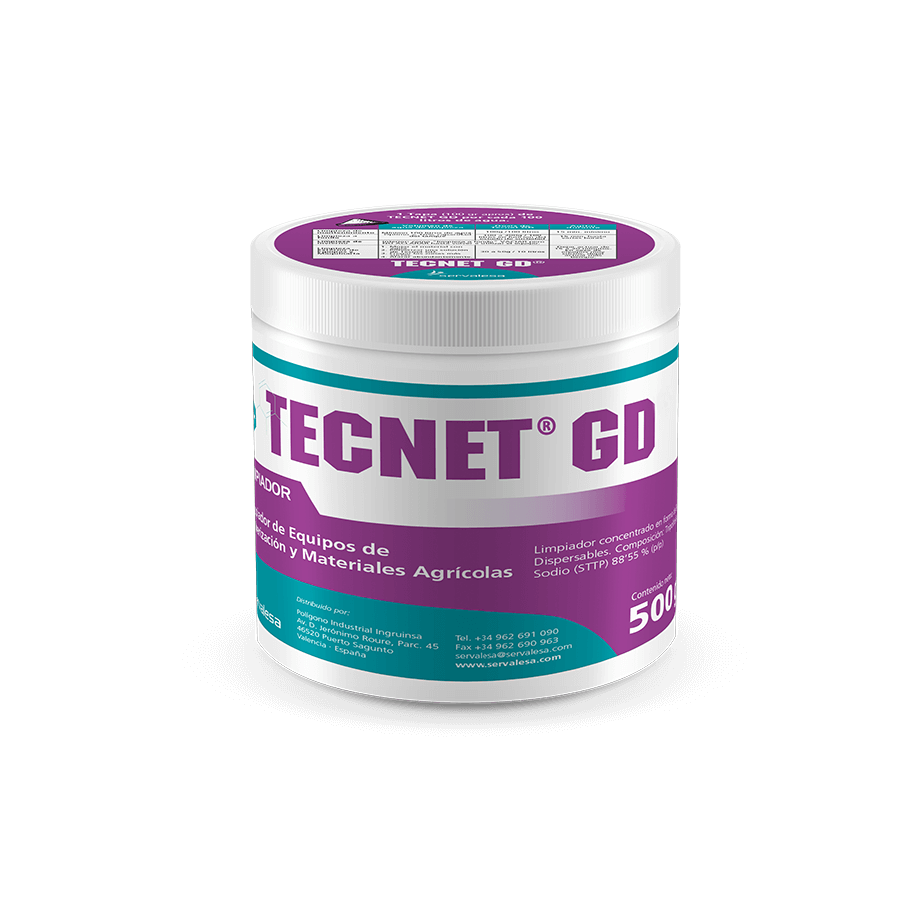 SPRAY EQUIPMENT CLEANER
TECNET® GD is an exclusive cleaning product designed for the maintenance of spraying equipment and agricultural machinery. The unique TECNET® GD component allows for thorough cleaning of any type of active matter and/or residue accumulated in the equipment and, in addition, extends the useful life of the equipment.
TECNET® GD allows the cleaning of spraying equipment.
TECNET® GD eliminates residual active substances, limiting the appearance of these in future treatments as far as possible.
TECNET® GD extends the life of the equipment: it does not attack paints or varnishes and is non-corrosive.
TECNET® GD is recommended for:
Maintenance cleaning: frequent cleaning.
Thorough cleaning when changing product family and/or crop.
Winter cleaning: prior to storage of machinery to prevent rusting, and to protect seals and pipes.
Exterior cleaning: sprayer and other machinery (ploughs, subsoilers, harrows).

PRODUCT CATALOGUE