At Servalesa we base our R&D on the Integral Model of Biosolutions (I.M.B.).
By using technology to tackle pests and diseases with sustainable alternatives
Pest management
Disease management
Optimisation of foliar treatments
By using technology designed to activate different key metabolic pathways at critical moments in the crop cycle
Management of abiotic stress
Optimisation of plant development
Improvement of quality parameters
Through technology based on macro and micro elements that are easily assimilated
Supplement phases of high nutritional demand
Correct deficiencies
Optimise the nutritional balance of the crops to achieve a higher yield
Soil, rhizosphere and root with microbiology-based soil technology developed exclusively by Biologica Nature
Biofertilisation (N₂ fixation, P₂0₅ u K₂0 solubilisation)
Optimisation of water resources
Regeneration of soil from its microbiota
Protection of root and rhizosphere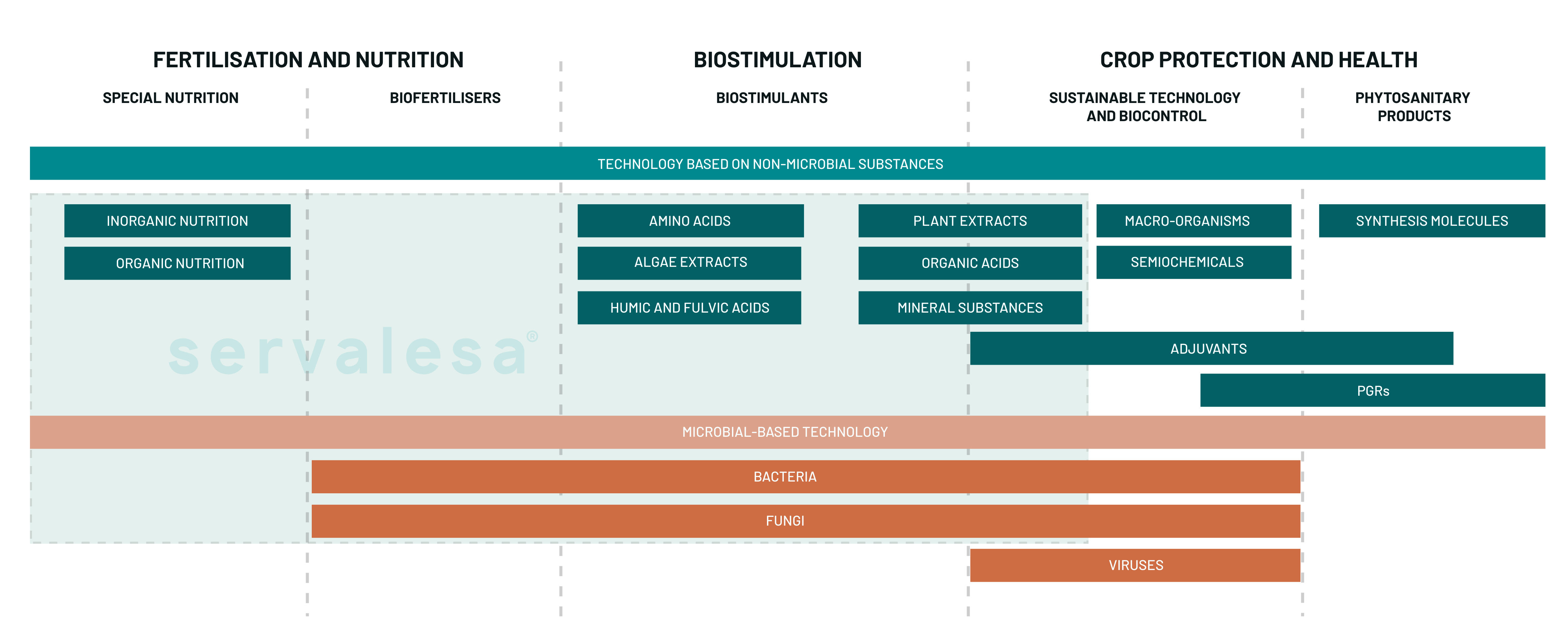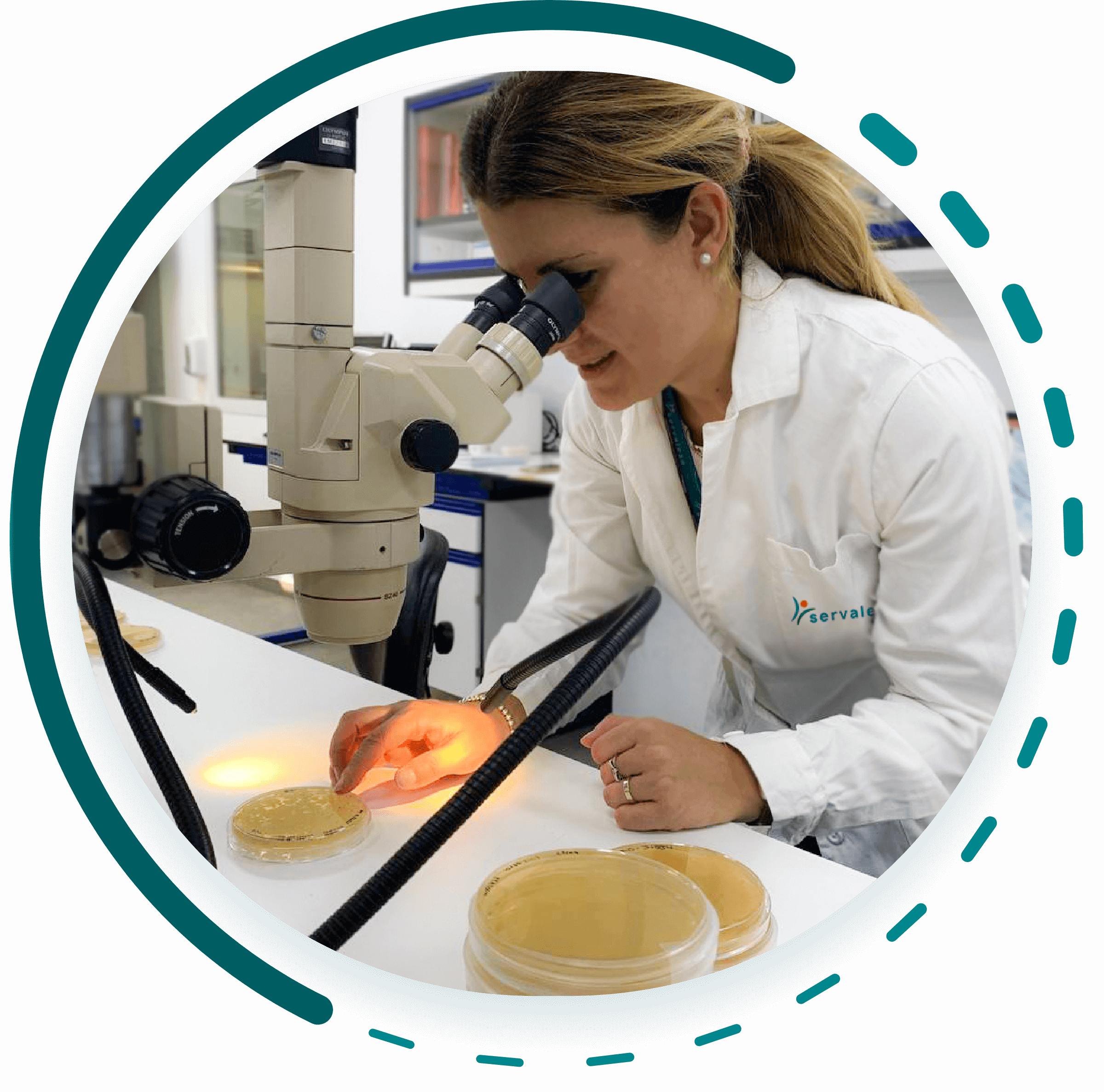 The focus of our R&D at Servalesa is headed towards the constant search for technology related to biostimulants, so we can offer unique products with a high degree of differential value
We employ a multidisciplinary team with experience in the fields of biology, chemistry and biotechnology to help us achieve this. The goal of our team is to understand plant physiology and how to optimise crop cycles by developing and using active substances extracted from different sources.
To develop its projects, Servalesa has several of its own laboratories equipped with the latest technology and partnership agreements with public and private entities. This helps us to complete all the necessary phases—prototype development, efficacy testing and product development—before moving on to the commercial phase.
As a result of this work, we have developed three ranges based on unique active substances, allowing us to solidify Servalesa's position as a benchmark in the biostimulant market. These three ranges bring together various different technologies with proven efficacy, providing the market with a differential value and an evolution in the traditional concept of biostimulants. This enables us to provide specialised products for specific times and needs.
Among all the biostimulant active substances developed by Servalesa, there is a unique and exclusive group that we offer under the umbrella of Elicitor Technology (T.EC). This group of substances is the reason for the success of many products that Servalesa has positioned on the market today.
The common characteristic of the T.EC active substances is their ability to exert an elicitor effect on the plant and to prepare it for critical phases and/or the most necessary phases of the cycle. This emulates the stimuli that the plant receives and the reaction of the plant to protect itself against different types of stress (biotic/abiotic) and/or to stimulate its development. As a result, T.EC optimises the yield and/or quality of the crop.