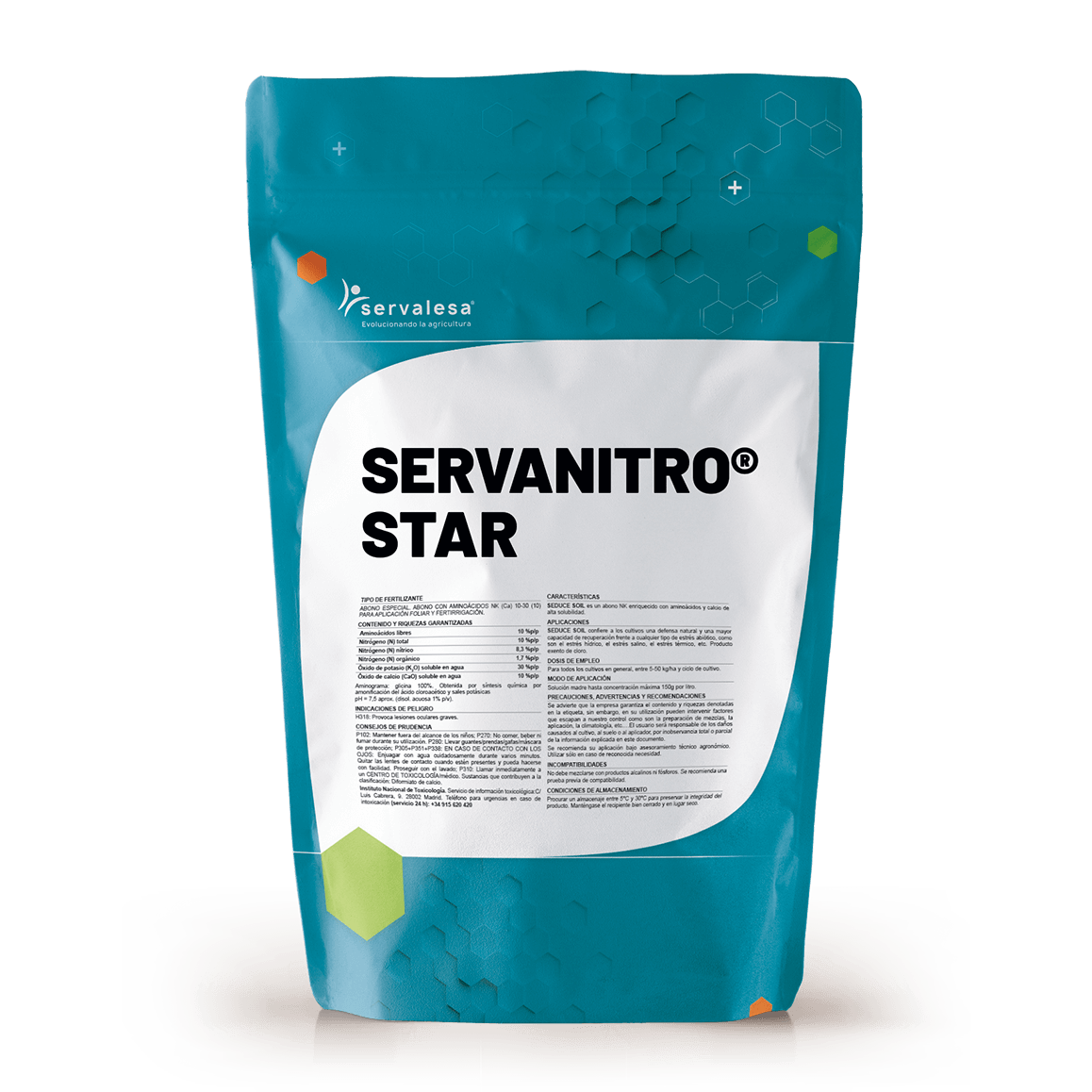 ECOLOGICAL BIOSTIMULANT WITH AMINO ACIDS AND HIGH CONCENTRATION OF ORGANIC NITROGEN
SERVANITRO® STAR is a naturally obtained product based on enzymatic hydrolysis amino acids with total solubility in water. The amino acids it contains are obtained by biological methods, involving no chemical hydrolysis whatsoever. It has a high organic nitrogen content, which makes it an excellent gradual mineralisation fertiliser that avoids leaching losses.
SERVANITRO® STAR exerts a biostimulant action on crops due to its richness in amino acids of biological origin, being also an important source of organic nitrogen and a product indicated and certified for use in organic agriculture.
It is especially recommended during the initial stages of development and growth, flowering and fruit set, as well as at any time of plant growth and development.

PRODUCT CATALOGUE